Workshop – Circularity in Hydrogen Fuel Cells
Technologies and current regulation for the EoL of fuel cells and recycled material valorisation
Workshop – Circularity in Hydrogen Fuel Cells
Technologies and current regulation for the EoL of fuel cells and recycled material valorisation
"Circularity in Hydrogen Fuel Cells" is the next workshop organised by BEST4Hy with the two sister projects eGHOST and SH2E.
The main objective of this workshop is to provide the audience with the latest research results on sustainability of hydrogen fuel cells, considering their entire life cycle. The hydrogen technologies, promising energy solutions, will be explored as follow: eco-design, recovery and recycling technologies for end-of-life (EoL)  PEM/SOFC fuel cells, life cycle sustainability assessment and a general overview of worldwide related standards and regulations. The workshop is organised in the framework of the "International Conference and Expo on Recycling and Waste Management" by the Global Scientific Forum.
The workshop will be held the 9th November in online format, 10:10 – 11:50 CET.
Agenda:
10:10 – 10:30
EU regulatory assessment: barriers and new approaches for rare/not-rare materials from EoL FCH technologies – Sabina Fiorot, Environment Park
10:30 – 10:50
The eco-design role in the circularity of hydrogen systems – Javier Dufour, IMDEA Energy
10:50 – 11:10
Pt recycling: from aged MEA to new MEA, a close-loop for PEMFC application – Christine Nayoze-Coynel, CEA Grenoble
11:10 – 11:30
Optimized Strategies for the Recovery of Hazardous and Critical Raw Materials from End-of-Life Solid Oxide Cells – Sonia Fiorilli, Politecnico di Torino
11:30 – 11:50
The importance of holistic assessment of FCH systems – Mitja Mori, University of Ljubljana
11:50 Final discussion
 Questions after each presentation.
Registration open on evenbrite.
Download the AGENDA.
Latest publications and news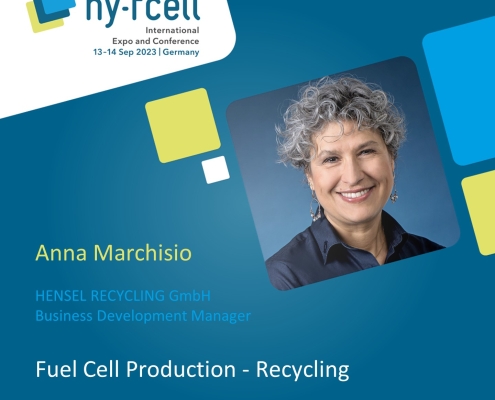 https://best4hy-project.eu/wp-content/uploads/2023/09/hy-fcell-23-Referenten_Posts_Anna-Marchisio.jpg
1440
1440
monica
https://best4hy-project.eu/wp-content/uploads/2021/04/LOGO.png
monica
2023-09-12 17:22:19
2023-09-12 17:28:36
13th-14th Sep 23 hy-fcell expo and conference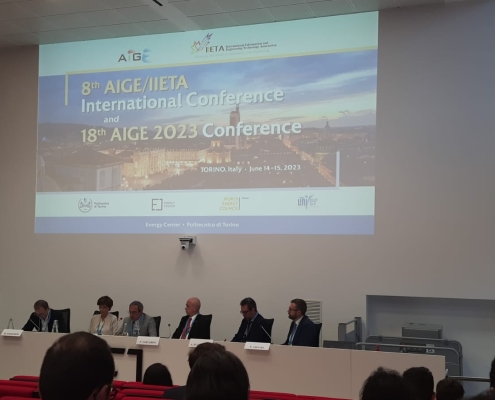 https://best4hy-project.eu/wp-content/uploads/2023/06/WhatsApp-Image-2023-06-15-at-10.37.29.jpeg
899
1599
monica
https://best4hy-project.eu/wp-content/uploads/2021/04/LOGO.png
monica
2023-06-15 14:49:54
2023-06-15 14:49:54
8TH AIGE-IIETA INTERNATIONAL CONFERENCE AND 18TH AIGE CONFERENCE