New BEST4Hy scientific paper
Available in Open Access in the Sustainable Materials and Technologies Journal
New BEST4Hy scientific paper
Available in Open Access in the Sustainable Materials and Technologies Journal
"Hydrothermally-assisted recovery of Yttria- stabilized zirconia (YSZ) from end-of-life solid oxide cells" is the new publication for BEST4Hy project based on the research work of our partner POLITO with the support of Elcogen and Environment Park.
The scientific article delivers the results of the activity dedicated to find out an effective and scalable recycling strategies for the recovery of critical raw materials from solid oxide cells (SOCs) technologies. Specifically, the study aimed to develop an optimized recycling processes for the recovery of Yttria-stabilized Zirconia (YSZ) from End-of-Life (EoL) SOC components, in view of using the recovered ceramic phase in cell re-manufacturing. A multi-step procedure, including milling, hydrothermal treatment (HT), and acidic-assisted leaching of nickel from composite Ni-YSZ materials to obtain recovered YSZ powders with defined specifications, in terms of particle size distribution, specific surface area, and chemical purity.
The article is available in Open Access in the Sustainable Materials and Technologies Journal at this link.
Latest publications and news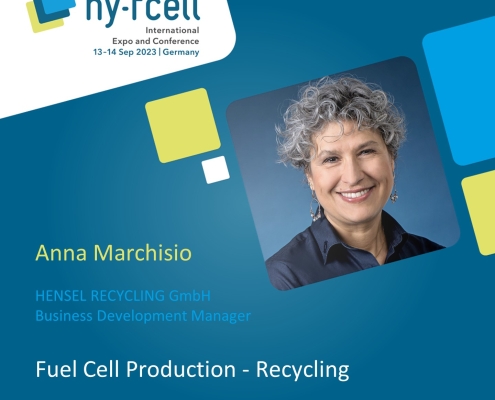 https://best4hy-project.eu/wp-content/uploads/2023/09/hy-fcell-23-Referenten_Posts_Anna-Marchisio.jpg
1440
1440
monica
https://best4hy-project.eu/wp-content/uploads/2021/04/LOGO.png
monica
2023-09-12 17:22:19
2023-09-12 17:28:36
13th-14th Sep 23 hy-fcell expo and conference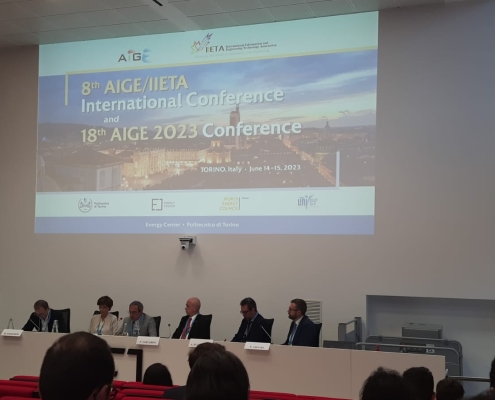 https://best4hy-project.eu/wp-content/uploads/2023/06/WhatsApp-Image-2023-06-15-at-10.37.29.jpeg
899
1599
monica
https://best4hy-project.eu/wp-content/uploads/2021/04/LOGO.png
monica
2023-06-15 14:49:54
2023-06-15 14:49:54
8TH AIGE-IIETA INTERNATIONAL CONFERENCE AND 18TH AIGE CONFERENCE