Recovery of materials from end-of-life Solid Oxide cells
Optimisation strategies and first results for SOFC recycling technologies
Recovery of materials from end-of-life Solid Oxide cells
Optimisation strategies and first results for SOFC recycling technologies
The validation and development of existing and novel recycling technologies for end-of-life SOFC (Solid Oxide fuel cells) is one of the BEST4Hy project objectives whereby POLITO is the main responsible.
Main critical raw materials in SOFC fuel cells are Nichel (Ni) and YSZ from the anode composite components, Lanthanum and Cobalt from the LSC cathode powder. These materials are recovered and characterised to assess their replacement into the market as valuable recycled material in open or closed-loop processes, where to be used for new cells manufacturing. With this purpose, existing and novel recycling technologies are explored considering these final project goals:
Scaling-up at TRL 5 of a process with more than 80% recovery efficiency both from scrap and EoL SOFC cells of anode Ni-YSZ components.
Development at TRL3 of an efficient and selective process flow for obtaining recycled LSC materials and/or La- and Co- precursors for LSC remanufacturing.
Existing technologies – Ni and YSZ recovery and closed-loop recycling
The experiments have been performed using 3 different EoL/scrap cells and pristine cells provided by ELCOGEN, which also supplied YSZ (3YSZ, 8YSZ), NiO, NiO-8YSZ in the form of powders to process the physicochemical characterization.
As first results afters the tests performed on the received material, POLITO optimised the lab process for the recovery of Ni from Ni-YSZ composite from both scraps and EoL cells, defining 5 main steps (Figure 1):
Cathode detachment: manual dismantling for scratching, then polishing for the electrolyte;
Milling of anode components and extraction of Ni-YSZ powder: best condition fixed at 450 rom for 6 hours;
Hydrothermal treatment: best conditions found from literature are process at T 200°C, time 12/4/2 hours, powder 2g, milling time of 6 hours.
Ni selective extraction through HNO3 aqueous solution performed in a batch. EDTA Ni extraction was also performed, but then excluded because results showed was not effective for Ni extraction and even further improvement would not be satisfactory.
Ball milling and sieving of the recovery YSZ powder ends the process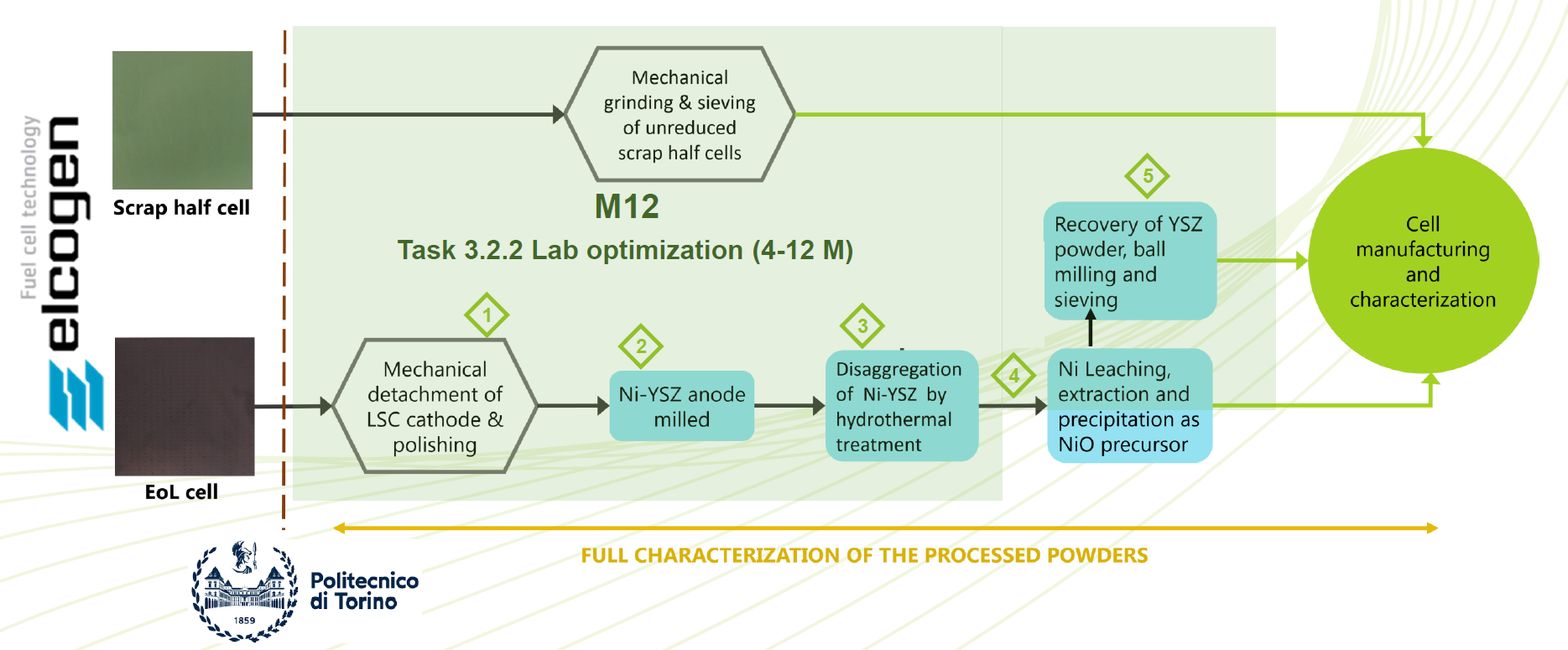 Figure 1 – Schematic processes for SOFCs recycling (existing technologies)
The YSZ powder recovered by the lab-scale recycling process has been also subjected to characterization and quality tests to assess the target of the acceptance criteria required for their re-use in the manufacturing process adopted by ELCOGEN, both for EoL cells and scrap cells materials. On this matter, final BEST4Hy goal is at least of 30% by weight of recycled materials (YSZ) for new cell manufacturing.
These analyses and the amount definition of materials required to process the new cell manufacturing based on the project target are crucial for the next objective to design, build and validate a pilot plant up to TRL5, according to an efficient and cost-effective scaled-up continuous process. Currently, first results show the calculated minimum amounts of EoL and scarp cells to be processed to simulate the process currently used at ELCOGEN result in 60 grams of recycled YSZ (from EoL cells), and 120 grams of milled NiO/YSZ (from scrap cells).
Novel technologies – recovery of LSC materials
Concerning new recycling processes, POLITO explored the La (Lanthanum) and Co (Cobalt) recovery from EoL LSC (Lanthanum Strontium Cobaltite), performing a literature survey on large loop that brought to the selection of some interesting and sustainable leaching processes.
The recovery process as a whole includes early mechanical dismantling of the LSC cathode, followed by the milling and sieving phase.; then, novel recycling process results into the use of medium values of process's conditions from the survey papers for both La and Co leaching tests (Figure 2):
Figure 2 – Schematic processes for SOFCs recycling (novel technologies)
Overall, paper describing the recovery of La and Co from various waste materials (batteries, e-waste and catalysts) published in the last 10 years, show a 66% of them focused on Cobalt leaching, 44% on REEs. From this sample, POLITO classified and selected leaching acid agents as "green", if compliant with at least 3 of 5 principles of green chemistry (figure 3).

Figure 3 – Classification of leaching acid agent based on green chemistry principle
Based on the survey results, POLITO chose sulfuric acid and organic acid for lanthanum and cobalt leaching respectively. Medium value of all the conditions reported are then used to perform the novel process and experiments in next months:
La leaching process: contact time 180 min, acid concentration 2M, S/L ratio 100 g/l, T 80°C;
Co leaching process: contact time 80 min, acid concentration 1.5M, S/L ratio 10 g/l, T 80°C.
Publications and conferences participation
Latest publications and news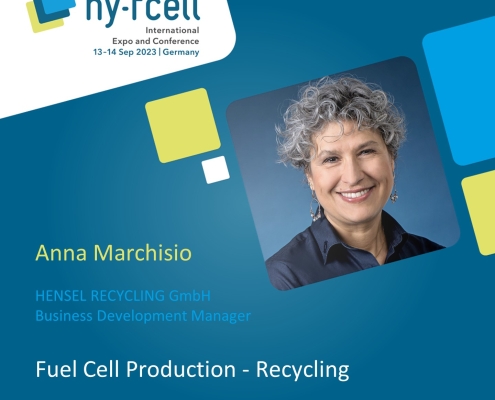 https://best4hy-project.eu/wp-content/uploads/2023/09/hy-fcell-23-Referenten_Posts_Anna-Marchisio.jpg
1440
1440
monica
https://best4hy-project.eu/wp-content/uploads/2021/04/LOGO.png
monica
2023-09-12 17:22:19
2023-09-12 17:28:36
13th-14th Sep 23 hy-fcell expo and conference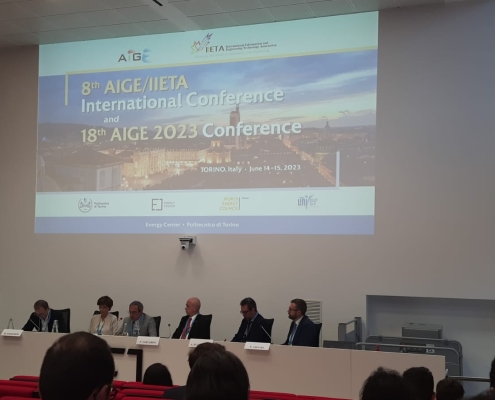 https://best4hy-project.eu/wp-content/uploads/2023/06/WhatsApp-Image-2023-06-15-at-10.37.29.jpeg
899
1599
monica
https://best4hy-project.eu/wp-content/uploads/2021/04/LOGO.png
monica
2023-06-15 14:49:54
2023-06-15 14:49:54
8TH AIGE-IIETA INTERNATIONAL CONFERENCE AND 18TH AIGE CONFERENCE